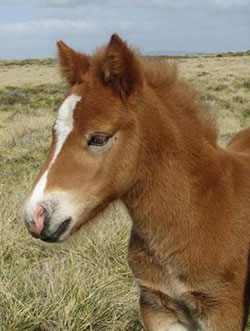 I have always loved horses and was brought up riding with my parents from a very early age. I have owned horses since I was 15 and the more I got to learn about miniature horses the more interested I became. There were no miniature horses on the Falklands so the chance of ever owning any seemed fairly remote.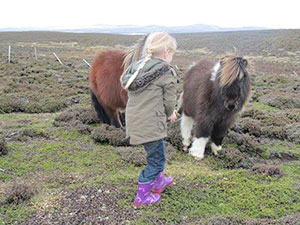 In 1996 I visited 2 miniature horse studs in England. From then on I was smitten! I became good friends with Janice from Kilcummer Miniature Horse Stud in Cornwall and the rest as they say is history. With Janice's help and patience I was able to import the first miniature horses to the Falklands in 1997, a 30 day journey in converted stables onboard the ship. I established my own stud, mainly of Kilcummer blood lines and I also bought a stallion and mare from Toyhorse Stud. I now have a mix of Toyhorse and Kilcummer blood lines with some quality & colourful animals.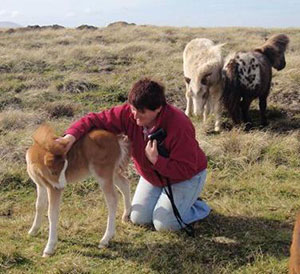 Most of my original stock came from Cornwall. They adapted well to the change of seasons and climate and are all pedigree animals, some of which are for sale. They are free roaming, living on thousands of acres.
It is my ambition to export some of my best stock back into the UK studs but transport logistics make it very complicated.
There is a saying among miniature horse owners that you can never own just one miniature horse and it is very true, they are quite addictive!